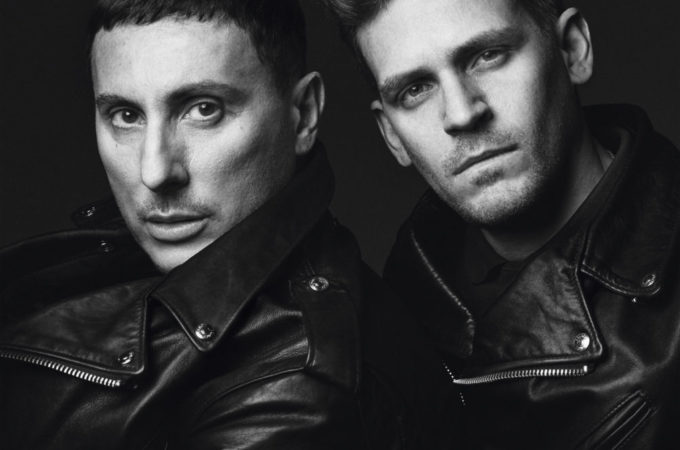 LUIGI & IANGO UNVEILED – EXHIBITION AND BOOK SEPT 21ST – NOV 26TH, 2023
LUIGI & IANGO UNVEILED
EXHIBITION AND BOOK SEPT 21ST – NOV 26TH, 2023
On view at Palazzo Reale Milan from September 21st, 2023 until November 26th, 2023, this first exhibition of the photographic duo Luigi & Iango, Unveiled, will immerse visitors in the work of one of the most creative image makers of their generation. Presenting more than 100 fine art prints, some unpublished, archives, behind the scenes material and videos; At the heart of the exhibition, a gallery dedicated to their creative collaborations with Madonna, featuring unpublished images.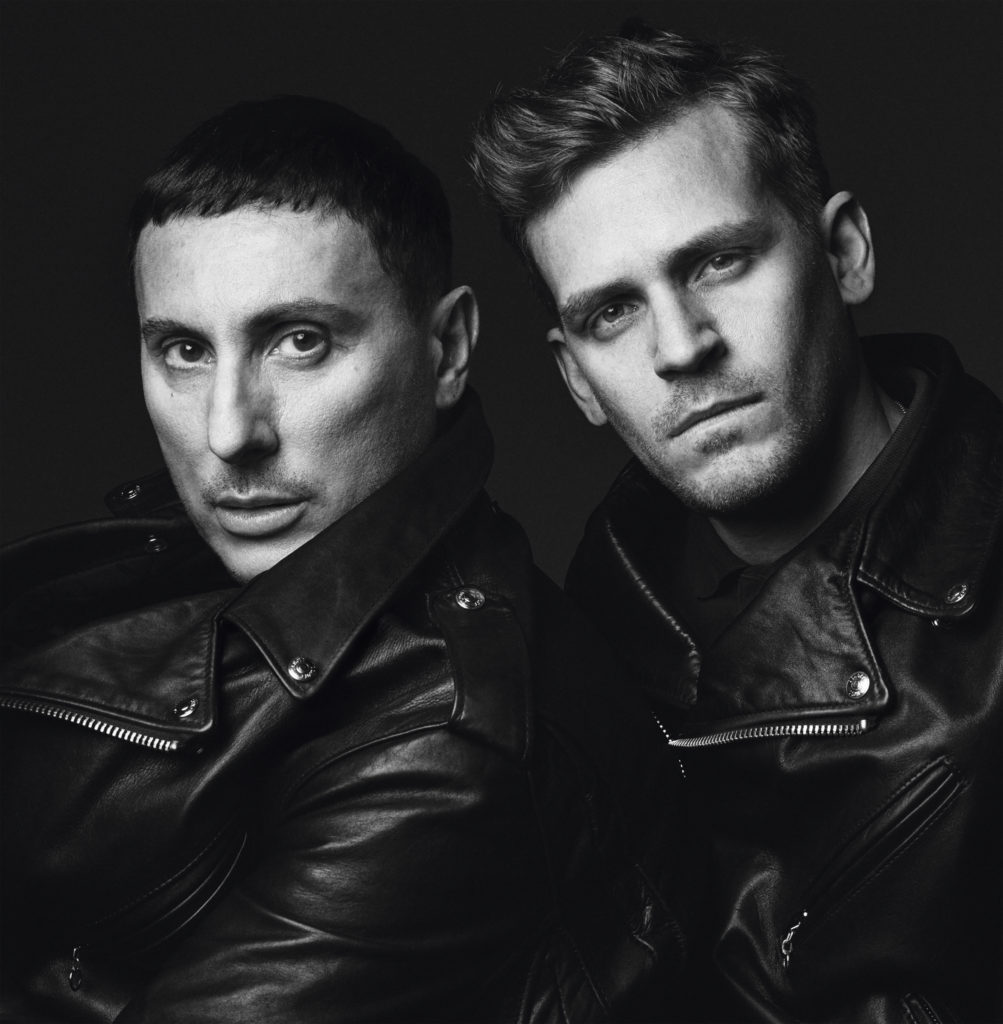 LUIGI AND IANGO
Luigi & Iango (Luigi Murenu and Iango Henzi) are an Italo-Swiss fashion photography duo. Since starting to work together they have photographed more than 300 covers for various international editions of Vogue magazine, Vanity Fair, and other leading magazines such as I-d, Chaos and Dust. Luigi and Iango's work has been presented in various art publications, exhibition catalogues and exhibitions in Fine Arts museums around the world, most notably at the Brooklyn Museum, the Montreal Museum of Fine Arts, the Kunsthal Rotterdam, the Hypo-Kunsthalle in Munich, the Musée des arts décoratifs in Paris and at the France Pavilion for the Universal Exhibition 2020 in Dubai, among others. They have worked with AMFAR since 2018 and helped to raise more than one million dollar auctioning their art prints.
Often playing with the codes of popular culture, those of masculinity, feminity and genders, they transgress the rules of photography in their work, offering a new perspective and an open vision of society. The strength of characters is also at the center of their work: Kate Moss or Yoshito Ohno, Cate Blanchett or Mikhail Baryshnikov, photography is a means to fulfill the need to discover the soul of personalities as numerous as they are diverse, and offers different possibilities in this regard. In recent years, they explored an array of subjects, from nudes, to Japanese sumo wrestlers and geishas, pop legends, performing artists and dancers, creating portraits and instant classic images for magazines and advertising. "Entering Luigi & Iango's working and living space is to enter an entirely different world, where everything is possible and unexpected things happen. It's a world of creativity without limits." explained contemporary artist Marina Abramović.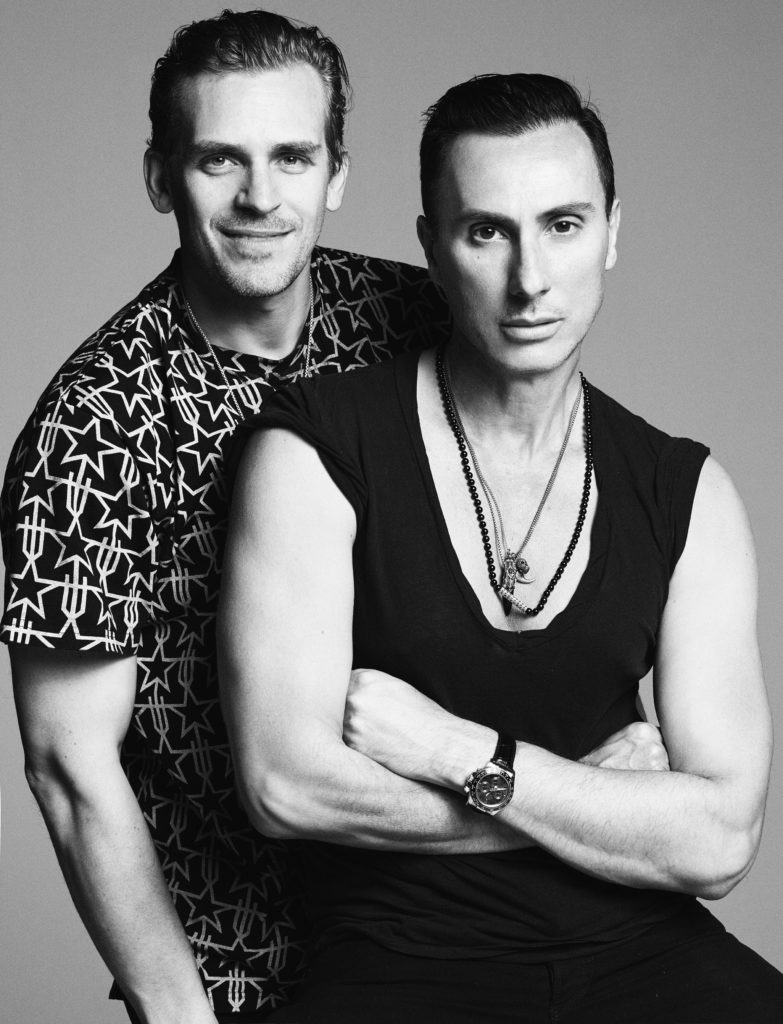 The spirit of Luigi & Iango's work does not stem from one director, performer, or artist, the two photographers are in search of something deeper than beauty: their own truth and the need to stay authentic, but also sometimes to create interactions between their subjects. What many will separate and consider either commercial, or creative personal work, the latest is right for all the images Luigi & Iango create. They do not compromise when it comes to looking for the soul of their subjects through a poetic approach in portraiture.
Madonna wrote about their work that: "Through their lens we are transported into a world where boundaries are pushed and preconceived notions are challenged. Being photographed by Luigi and Iango is like being cast in one of my favorite Italian movies. Visconti, Fellini, or Pasolini. Take your pick. I am always transported to a world where nothing makes logical sense and everything looks beautiful."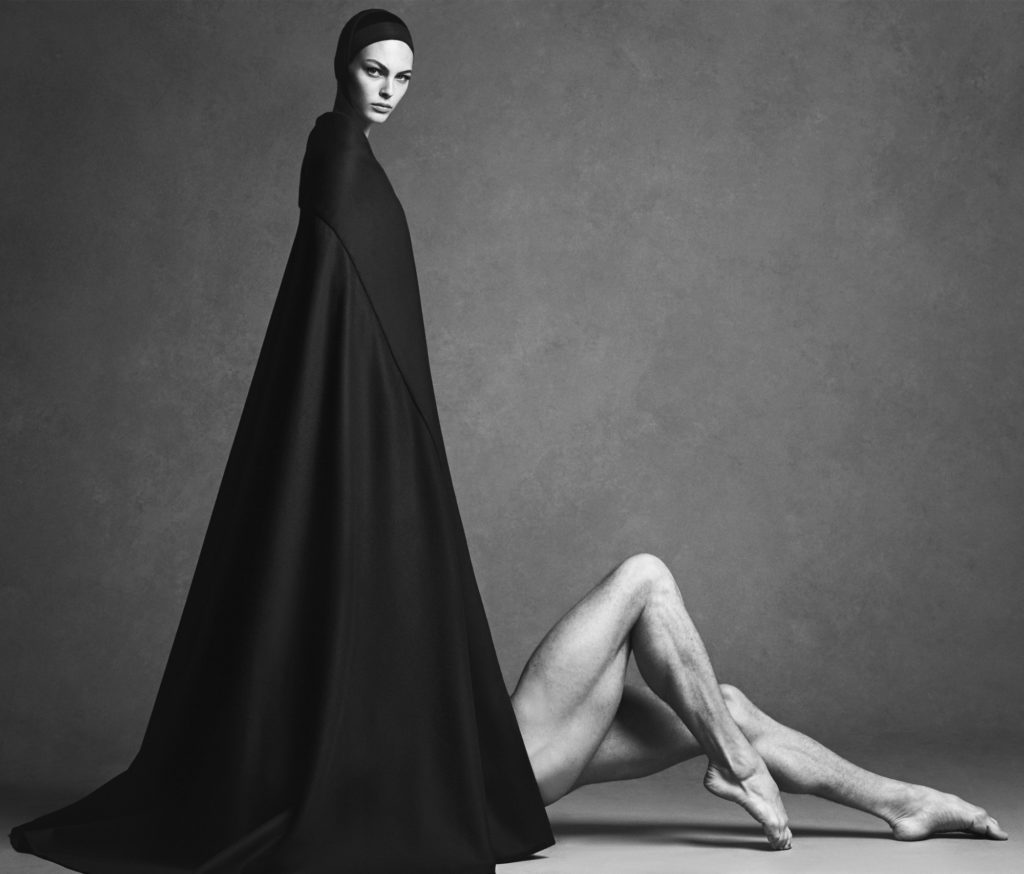 In the fall of 2023, Palazzo Reale in Milan will present an exhibition to celebrate one of the most creative image makers of their generation, from September 21st until November 26th, 2023. Titled Luigi & Iango Unveiled, this first exhibition of the photographic duo Presenting more than 100 fine art prints, some unpublished, archives, behind the scenes material
and videos. On this occasion, a 300 pages book will be published by Phaidon, and edited by Canadian curator Thierry-Maxime Loriot.
THIERRY-MAXIME LORIOT
After working more than ten years in the fashion industry between New York, Milan, and Paris, with leading photographers, brands and magazines, he curated the various renditions of the globally successful touring exhibition The Fashion World of Jean Paul Gaultier: From the Sidewalk to the Catwalk. The retrospective travelled to twelve cities and drew more than 2.1 million visitors, breaking records for any fashion exhibition. Opened in Montreal in 2011, the exhibition travelled to Dallas (Dallas Museum of Art), San Francisco (Fine Arts Museums of San Francisco), Madrid (Fundacíon MAPFRE), Rotterdam (Kunsthal), Stockholm (Swedish Centre for Architecture and Design), Brooklyn (Brooklyn Museum), London (Barbican Centre), Melbourne (National Gallery), Paris (Grand Palais), Munich (Kunsthalle) and Seoul (DDP), where the exhibition tour came to a close in 2016 after a record of five years on the road.
The groundbreaking Jean Paul Gaultier world tour was followed by his exhibition Love is Love : Wedding Bliss for All à la Jean Paul Gaultier, presented at the MMFA in 2016, at the Centro cultural Kirchner in Buenos Aires and at the Contemporary Museum of Belgrade in 2020-21. In 2022, he was invited to create an exhibition for the France Pavilion at the World Expo in Dubai, JPG From A to Z, which attracted more than 700,000 visitors. He also curated and wrote the books of the travelling exhibitions.
Peter Lindbergh: A Different Vision on Fashion Photography, presented in Italy, The Netherlands and Germany, and two editions of Viktor&Rolf: Fashion Artists, first presented at the National Gallery of Victoria in Melbourne, followed by its presentation in the summer of 2018 at the Kunsthal Rotterdam and an upcoming 30th anniversary celebration museum tour. He also curated the touring exhibition and books on French creator Thierry Mugler, Thierry Mugler Couturissime, a world premiere at the Montreal Museum of Fine Arts that opened in 2019 and presented after at Kunsthal Rotterdam, Kunsthalle Munich, Musée des Arts Décoratifs in Paris and the Brooklyn Museum until May 2023. His exhibitions garnered more than 5.5 million visitors to this date. Loriot is creative consultant for Schiaparelli.
He also collaborates with musicians and tv shows, among them Mika, Isabelle Boulay and Madonna for her Rebel Heart Tour, and the creative direction, sets and costumes of Rufus Wainwright's 2018-2019 World tour All These Poses. Loriot was awarded many accolades, in 2019, he received the Vanguard Award from CAFA (Canadian Arts and Fashion Award) for the important contributions he made to the arts and fashion industries.
"This first book and exhibition, which are making their debut at the Palazzo Reale, are both an introspection rather than a retrospective. The images presented reflect not only their themes, passions, and obsessions but also our society and today's values, born from a double vision fused by a single approach. They embody a quest for atypical beauties and artistic expression conducted through the photographers' lenses. In their work, the key to their intense quest for perfection, as they attempt to find the best light, lies in the detail. Their aim is to create a style that not only expresses who they are with a light that is "graphic" but also to offer a photography with values that is "honest, direct, and somehow reveals and represents
a truth." When they explore color pictures, the light is created as in a painting, a delicate and mysterious chiaroscuro. Iango mentions that their images are never static; they are the independent evolution of a distinctive vision—a double vision—as they always prepare shootings knowing how they want to start them and what they want to achieve, leaving everything
in the middle open to spontaneity and to creating following the energy of the moment, which is impossible to plan: an organized chaos, to use their words. The discipline and perseverance in their work also mark a confrontation within their art. »

– Thierry-Maxime Loriot
THE EXHIBITION
Presenting more than 100 fine art prints, some unpublished, archives, behind the scenes material and videos, this presentation will immerse visitors in the work of the Swiss-Italian artists. Curated by Thierry- Maxime Loriot, the Canadian curator behind the blockbuster touring exhibitions of Viktor&Rolf, Peter Lindbergh, Thierry Mugler and Jean Paul Gaultier among others, he explains that: "this exhibition is an introspection rather than a retrospective. The images created by Luigi & Iango are a reflection of our society and of today's values, a double vision with a single approach, a quest for pluralistic beauties and artistic expression through their lenses."
MORE THAN 100 FINE ART PRINTS, SOME UNPUBLISHED, ARCHIVES, BEHIND THE SCENES MATERIAL AND VIDEOS
Interested in the cult of challenge, the requirement of study and deepening, the artistic duo explains: "In a culture dominated by imagery, time has come to privilege to work on excellence, quality and meaning. Excellence and quality concern study, time, reflection invested. The meaning concerns the need to always introduce values and progress into artistic expression. Sense, diversity, and progress: these are, in summary, the values that interest us and on which our work is focused on."
Featuring unpublished images, the exhibition will explore the artists strong themes and passions from veils to bodies in motion and dance, supermodels and muses, Japanese sumo wrestlers, Kabuki and geishas, and their singular approach to portraiture of artists, performers, and icons of contemporary culture, from Marina Abramovic to Mikhaïl Baryshnikov, Mahmood to Dua Lipa and Cher, onto Cate Blanchett, Penélope Cruz, and Pedro Almodóvar.
At the heart of the exhibition will be presented a gallery dedicated to their creative collaborations with Madonna, featuring unpublished images. Long time collaborators, they photographed the American pop icon for different series and artistic projects. Their most recent portfolio for the Icon issue of Vanity Fair depicting the Queen of Pop morphing into different powerful characters, injecting feminine energy in a world dominated by men, from Frida Kahlo to the reenactment of a feminine version of Da Vinci's Last Supper, titled The First Supper. "We are interested in celebrating human values, not trends…" they explain. With almost 300 magazine covers created, for various international editions of Vogue, Vanity Fair and i-D, their work is characterized by their very own diametrically opposed dynamic by disrupting roles and codes, inventing, and building characters which creates a unique visual narrative, but most importantly, unveils a truth that only Luigi & Iango can capture.
THE BOOK
The first monograph on the celebrated photographic duo Luigi & Iango, accompanying a major exhibition of their work starting at Palazzo Reale in Milan. Edited by exhibition curator Thierry-Maxime Loriot designed by Paprika and published by Phaidon, the 306 pages book features more than 200 images, some unpublished and a foreword by Madonna and
an introduction by contemporary artist Marina Abramovic.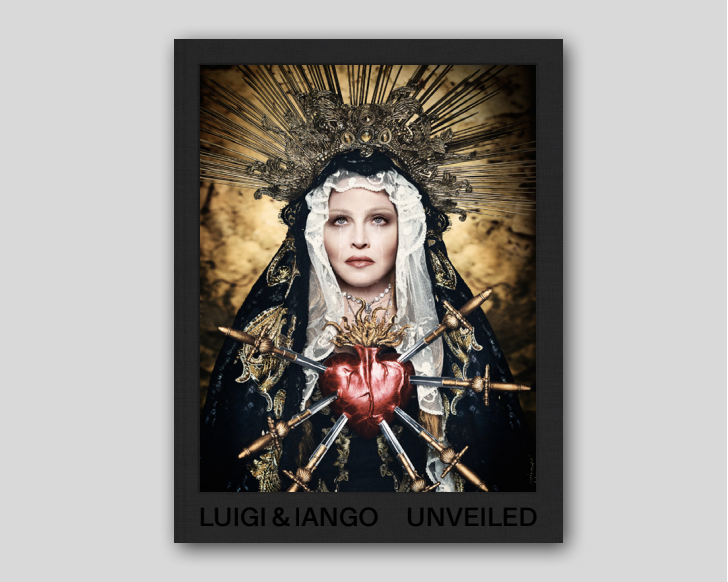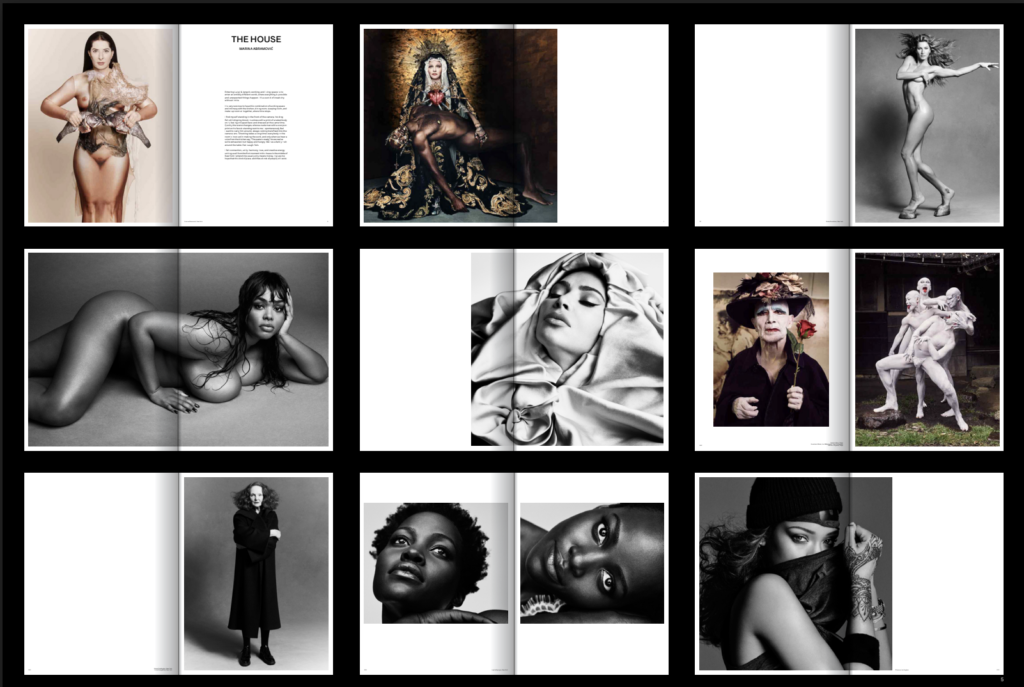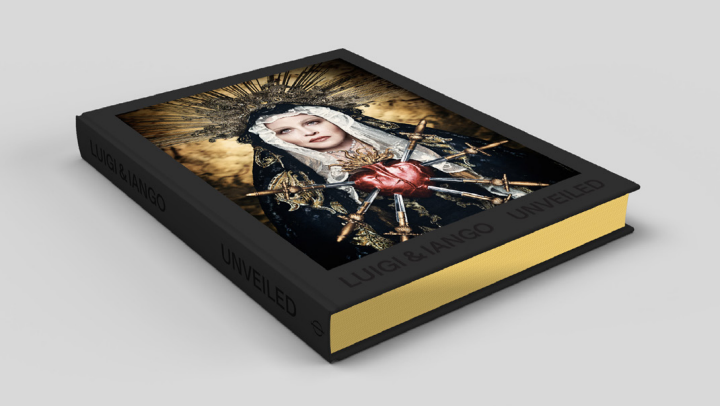 While many photographers seek to capture the aesthetics of a moment, Luigi Murenu and Iango Henzi aspire to transcend a single genre, capturing a timeless quest for pluralistic beauty and artistic expression. One of the most creative image-makers working in the industry today, Luigi & Iango share their stunning portfolio of work – from icons of contemporary culture and supermodels to Japanese Kabuki and portraits of artists and performers – in their first ever monograph. The first collection of their images as a single body of work, showcasing a wide array of photography from their diverse career. Lavishly illustrated with more than 200 images, including their most recognized photographs as well as those of leading supermodels like Kate Moss and Gisele Bündchen and celebrity icons from Marina Abramovic to Mikhaïl Baryshnikov.
With more than 300 Vogue and Vanity Fair magazine covers photographed to this day, the monograph also features unpublished images from series created for magazines, among them of pop legend Madonna and other celebrities.
Recommended