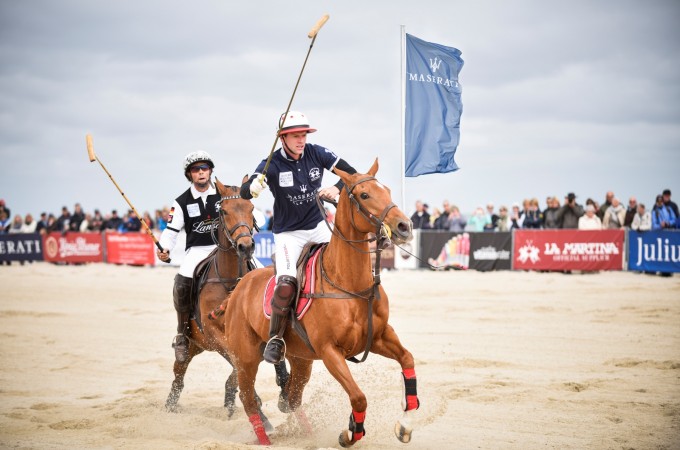 Maserati at the Beach Polo on Sylt – June 2017
Maserati at the Beach Polo on Sylt:
Exciting matches and spectacular moments from the 3rd to the 4th. June 2017
Double jubilee in Hörnum: For the tenth time the "Julius
Bear Beach Polo World Cup Sylt " took place and already for the third time
Maserati is the sponsor of the game.
The company has a close relationship with the
"Sport of the Kings". It not only comes in the sporting commitment
but also in the successful partnership with La
Martina, the world's leading brand for polo player.
The Polo match is located on the beach of
Hörnum. There are six teams attending the game
– including the Team Maserati. According to the rules for the
Beach Polo, each team consists of only two riders. For the Polo
Team Maserati Sven Schneider (Sweden, handicap +3) and Niffy
Winter (Germany, handicap +3) are the saddle. The event
attracts annually around 10,000 spectators.
"Polosport and Maserati have a long-standing relationship," sais
Achim Saurer, Maserati Managing Director for the regions Germany,
Austria and Switzerland: "Our commitment is
sustainable and multi-layered. The next event will take place on June 11th
2017 on the grounds of the Beaufort Polo Club in the UK.
we have also maintained a close partnership for several years
with La Martina."
You can find more information about the match on www.polosylt.de and www.maseratipolo.com
Recommended