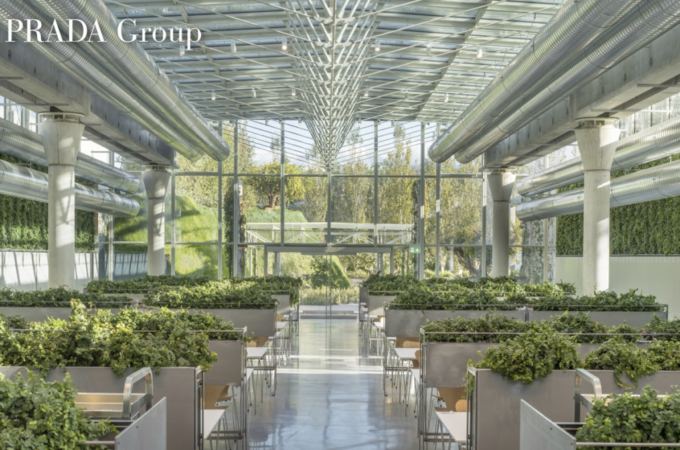 Prada Group and Forestami Together for Nature
Prada Group and Forestami together for nature
On September 30th, as part of Milan Green Week, Prada Group and Forestami hosted the symposium "Nature at the Center of Research and Design of Workspaces", at Triennale Milano, as a moment of dialogue on the role of nature as a key element for people's health.

The event featured, among the others, architects Stefano Boeri, Chairman of Forestami's Scientific Committee, and Guido Canali, designer of the Prada Group's "garden-factories" – who illustrated Prada's latest project, the canteen of Levanella Logistic Hub – surmounted by a 1,500 square meters pergola covered in greenery.
A panel of experts will explore the positive impact of green spaces and access to nature on people's physical wellbeing and mental health, as well as how sustainable design principles can lead to healthier and more productive workspaces.
On this occasion, Prada Group confirmed its adhesion to Forestami project of urban reforestation of three million new trees in Milan, to which the Group will contribute starting from next year.
Recommended