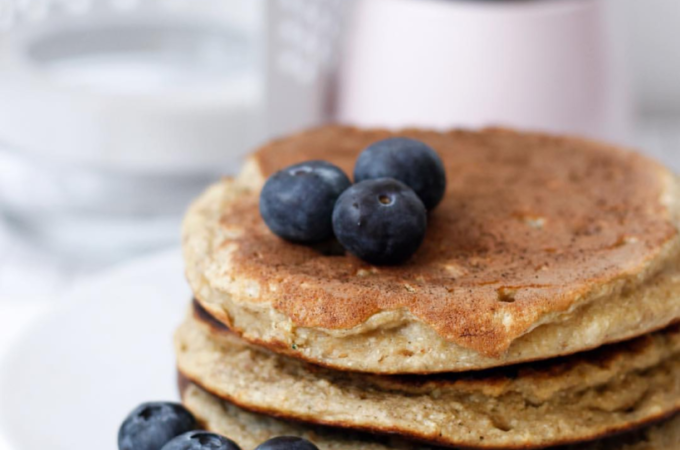 SHA Wellness Clinic – Blueberry, Apple & Almond Pancake Recipe (VEGAN)
Tomorrow is Sunday – and Sunday is brunch day, so why not treat ourselves to a revitalising breakfast recipe from the SHA Wellness Clinic.
We are used to preparing breakfasts with refined flours that are very quickly absorbed and have a short molecular chain, such as pastries, biscuits or very sweet fruits that are not suitable for maintaining glucose levels.
In the energy kitchen we balance glucose from breakfast onwards, it is our fuel and we need to be careful how we supply it. Good quality glucose is found in whole grains such as rice, millet, barley, quinoa, spelt, amaranth, buckwheat, oats and kamut, and the best time to supply it is at breakfast.
When we eat breakfast, we break the night's fast, so we need to do so with something nutritious, light and easy to digest, to kick-start the body gradually, providing slow-absorbing, long-lasting energy.
_________________________________________________________________________________________
This recipe for gluten-free vegetarian pancakes is a healthy and light version of the classic pancakes.
It contains buckwheat flour, which makes it an easily digestible dish.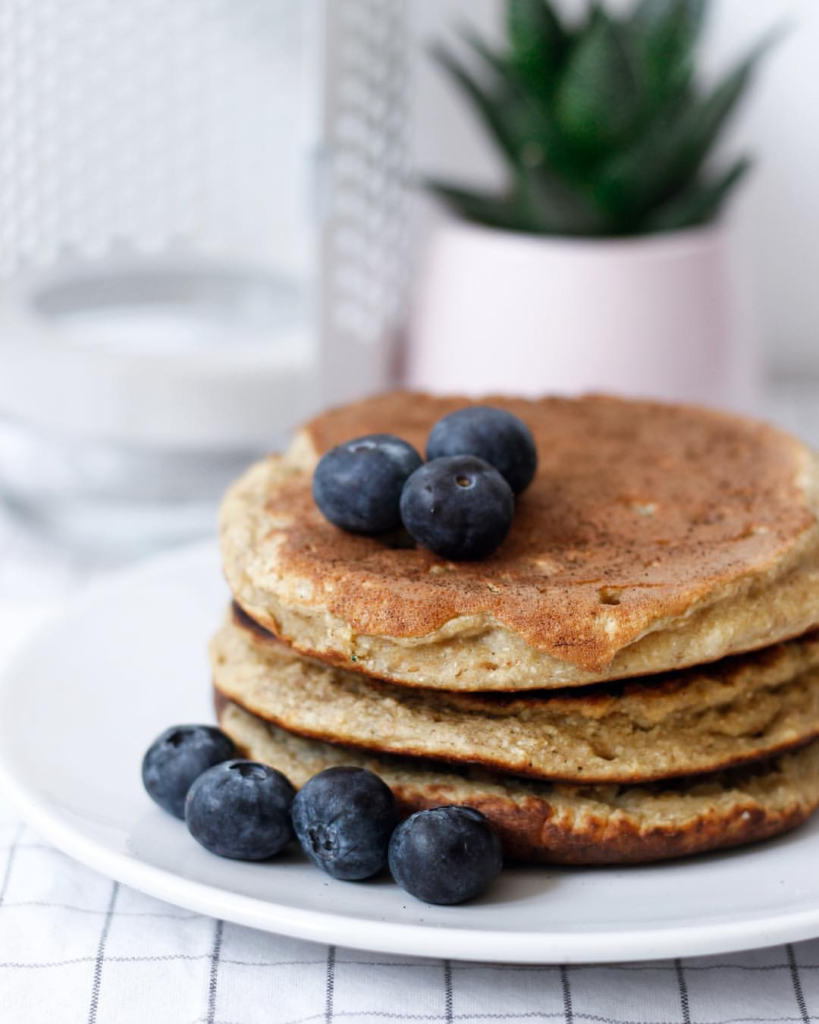 Ingredients:
– 2 small cups buckwheat flour
– 1 small cup of corn flour
– 1 small cup of rice flour
– 2 small cups of finely chopped toasted almonds
– 4 small cups of apple juice (1 medium cup)
– 1 apple
– 1 small cup of blueberries
– pinch of sea salt
– 2 tablespoons apple syrup
Preparation:
1. Toast the almonds in the oven or in the pan.
2. Add the three types of flour to a large bowl and mix.
3. Cut the apple into cubes and cook them in a small amount of water with a pinch of salt.
4. Then pour the compote into a mixing glass (about 3 small cups) with the apple juice. After mixing, add the two tablespoons of apple syrup and add the mixture to the bowl with the flours.
5. Add the almonds and blueberries to the mixture.
6. Mix everything together and add water if you need it to get the right consistency.
7. In a pan, add a teaspoon of coconut oil and after diluting, wipe the pan with a paper towel.
8. Add a tablespoon of the pancake mixture to the pan. After 4-5 minutes, flip them over and serve with blueberry jam or rice syrup.

Recommended