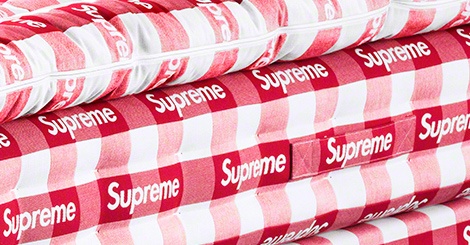 HÄSTENS x SUPREME – WHEN SLEEPING BECOMES EXTRAORDINARY
AN EXCLUSIVE COLLABORATION
Hästens unveils an exceptional bed exclusively with Supreme.
Authenticity, the importance of quality and craftsmanship are at the heart of this organic collaboration.
The Maranga model, which means "to wake up" in Maori, is a bed made by skilled master craftsmen. Hästens uses the best materials nature has to offer, such as horsehair, wool, cotton and linen, all assembled by hand using a unique technique that has been perfected for over a century in their workshops.
Hästens' iconic "blue check" fabric comes in the iconic Supreme colour for an ultra-limited edition bed.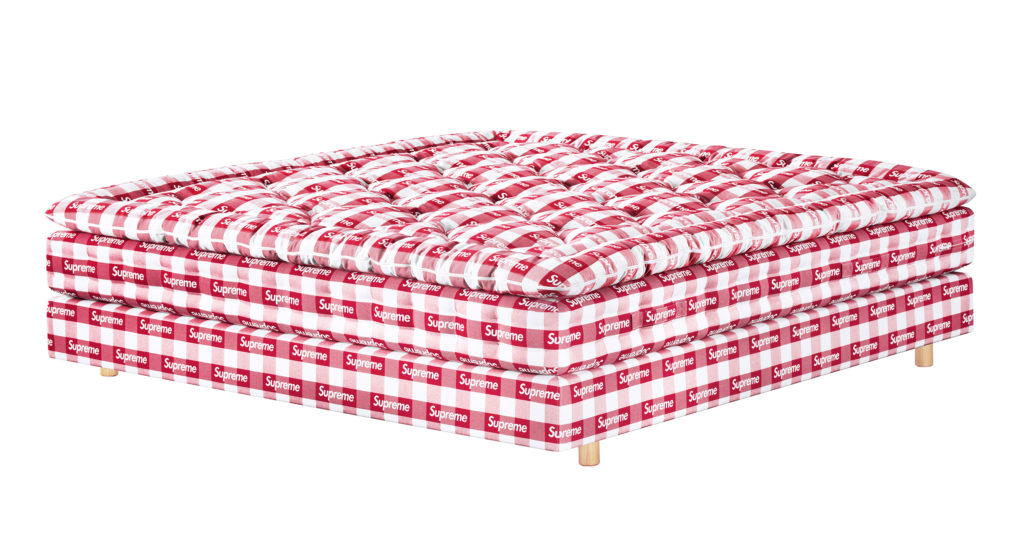 ABOUT HÄSTENS
Since 1852, Hästens has taken up the challenge of designing the best possible sleep.
The skilled craftsmen at the Hästens workshop in Köping, Sweden, have been refining the craft of bed making for generations. Each Hästens bed is handmade using only Each Hästens bed is handmade using only the finest natural materials.
With a presence in 45 countries and more than 300 partners in Europe, Asia and America, this once small family-owned company is now a major player on the international market. America, this once small family business has grown into a global producer and producer and distributor of luxury bedding.
FACEBOOK
facebook.com/hastensbeds
INSTAGRAM
@hastensbeds
PINTEREST
hastensbeds
FOR MORE INFORMATION, VISIT WWW.HASTENS.COM
Recommended