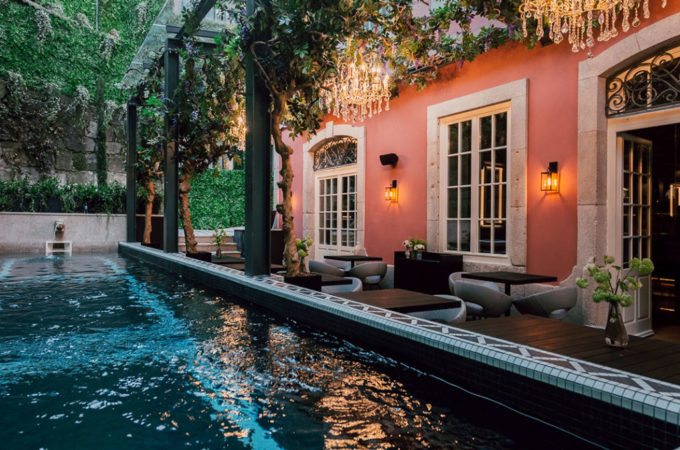 OUR BLISSFUL BUSINESS TRIP TO PORTO X TOREL PALACE
WHEN IN PORTO.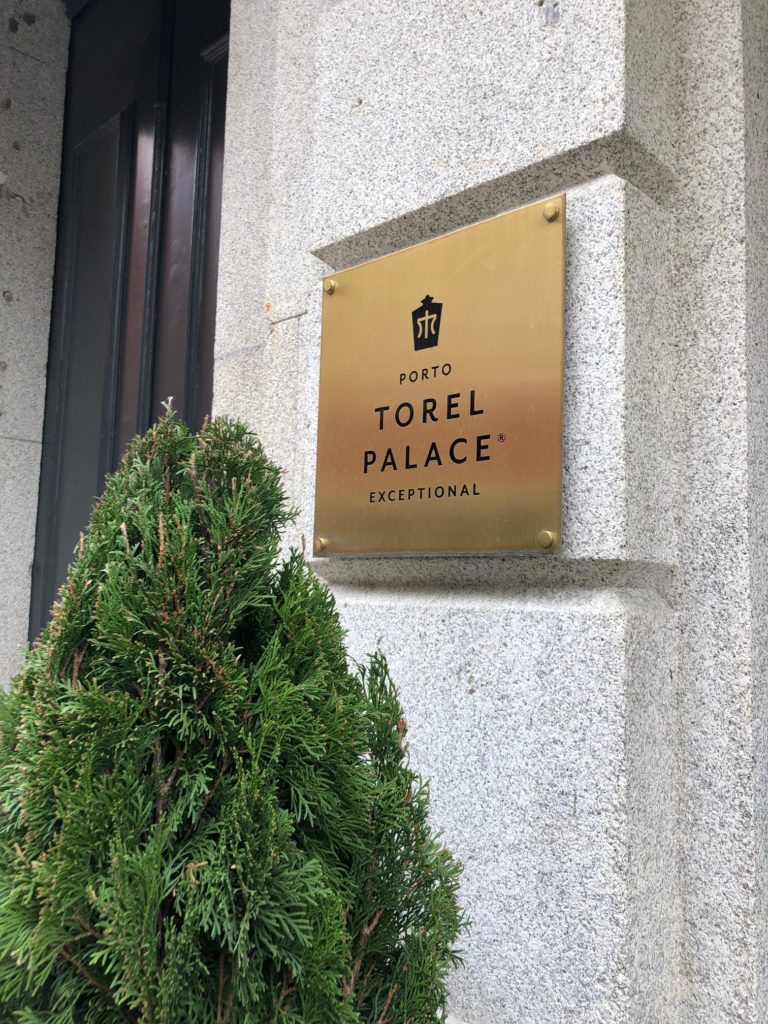 This spring 2021 we had to go to Porto in Portugal for a business trip, so we were looking for a cozy hotel which is also business orientated. Torel Palace was just the right fit.
Situated in the beautiful city center of Porto and a few steps away from the port and beaches, an old impressive mansion, the Palacete Campos Navarro (dating back to 1861), has been transformed into a stunning five-star hotel with 24 rooms and suites.
In the heart of the city, just neighbouring Batalha Square featuring the imposing São João National Theatre and Santo Ildefonso Church with its typical blue and white tiled and granite façade. It's minutes from Porto's many attractions such as São Bento Railway Station and the main square of Praça de Liberdade.
Each room is different and dedicated to Portuguese writers and poets. Our room nr. 16 was super spacious with a desktop to work on and on the other side of the room was the most comfy and huge bed with the black marble bathroom situated in the middle.
Our balcony was very beautiful as well and perfect to have breakfast or a glas for apéro outside and listen to the seagulls. My favorite sound after the ocean.
As Portugal was still on lockdown during our business trip, we had to order food from the Blind restaurant to our room. This way we had our meal in bed while watching a movie and relaxing after a long day. Not bad at all!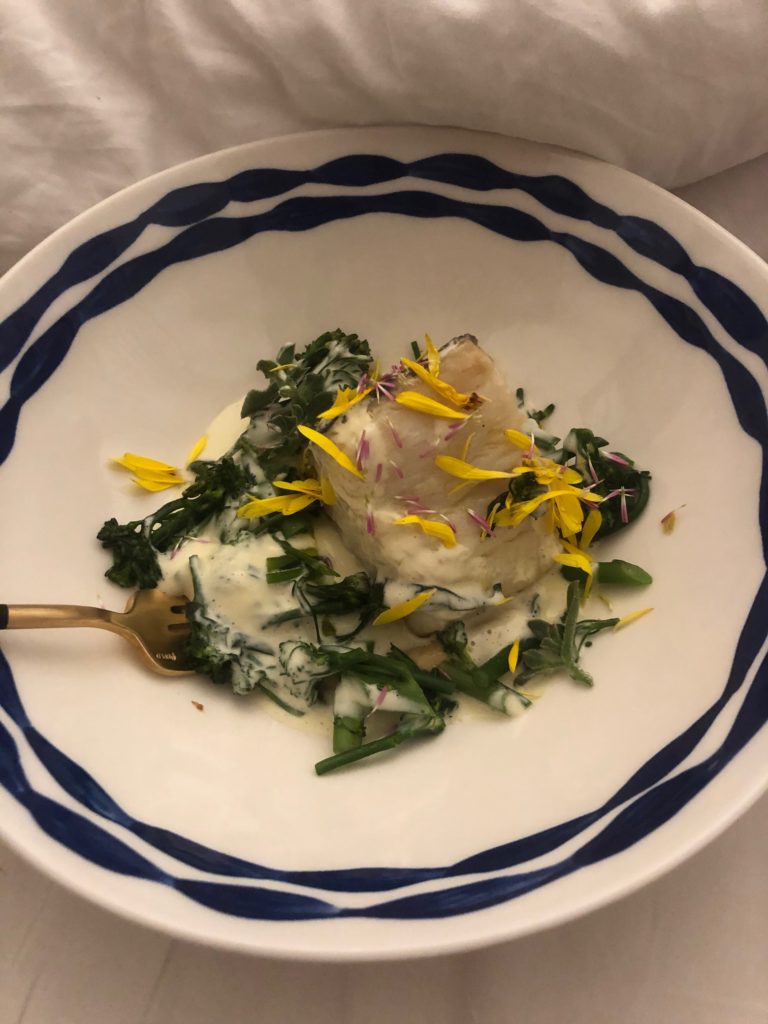 Breakfast was served to the room as well because of nasty Covid, but it would have been my first choice anyway. Breakfast in bed is king style and much appreciated, always.
When I discover new hotels for the magazine, I take a close look into the mini bar, because sometimes it says a lot about the place.
Torel Palace understood the meaning of a perfect minibar, and even beyond: a wine fridge with many interesting bottles, nuts in several flavors (I loved the Truffle Blended Nutmix),  all kinds of soft drinks, chocolate from the house etc.
The rooms at Torel Palace are all about details. But not only the rooms…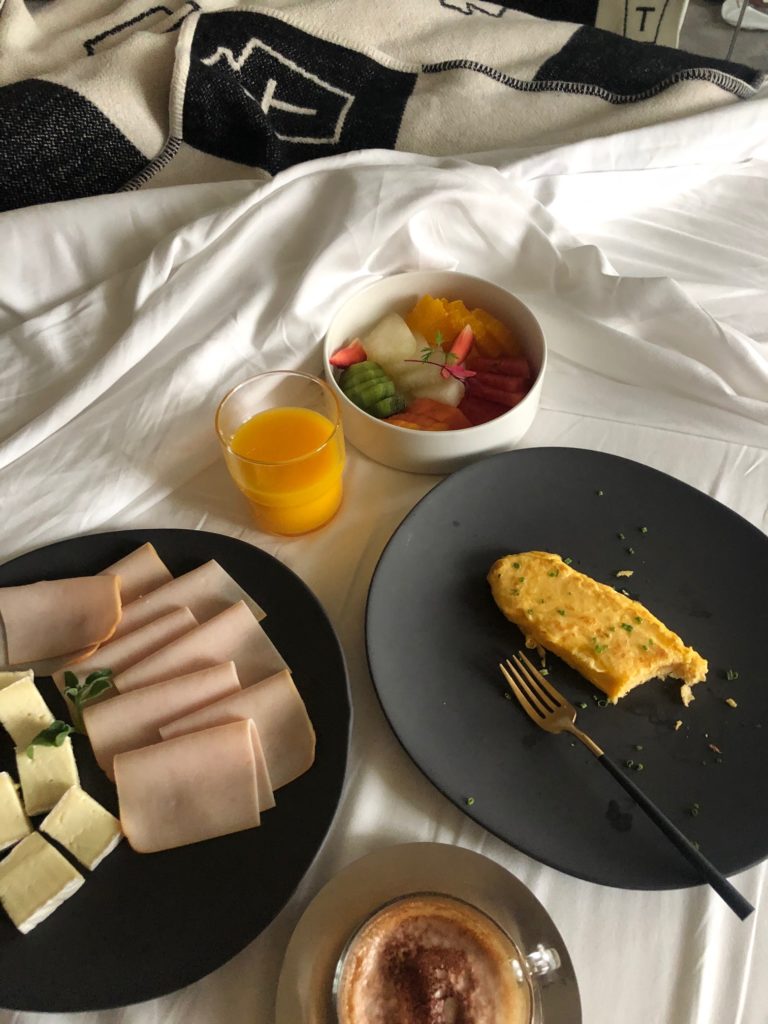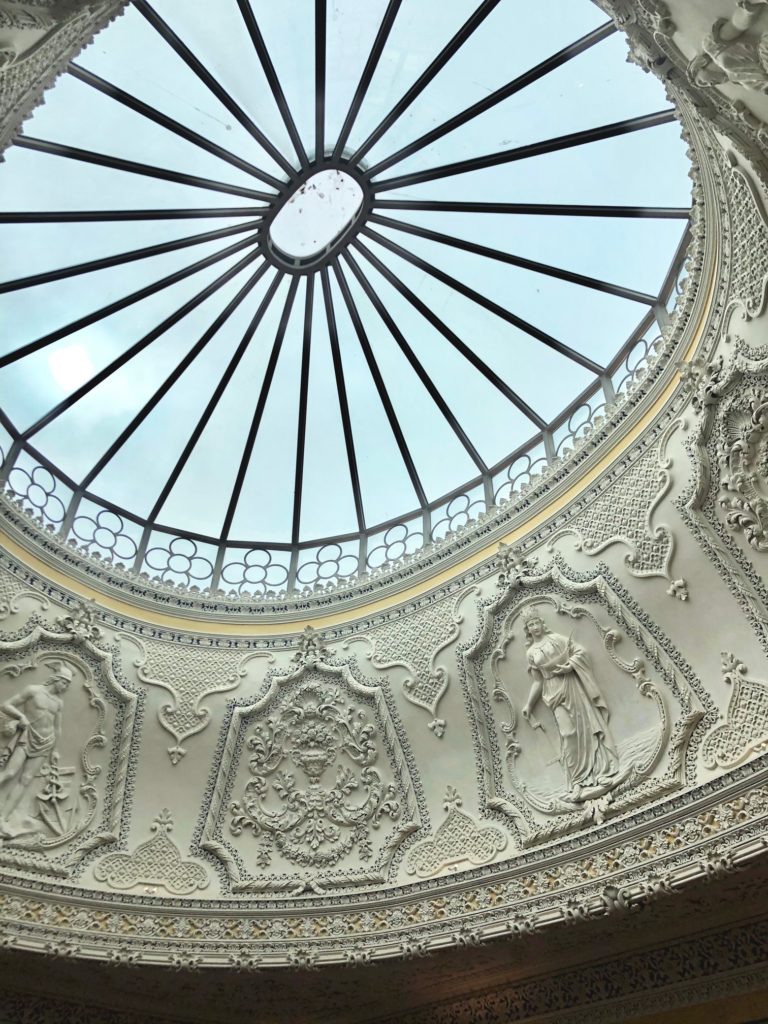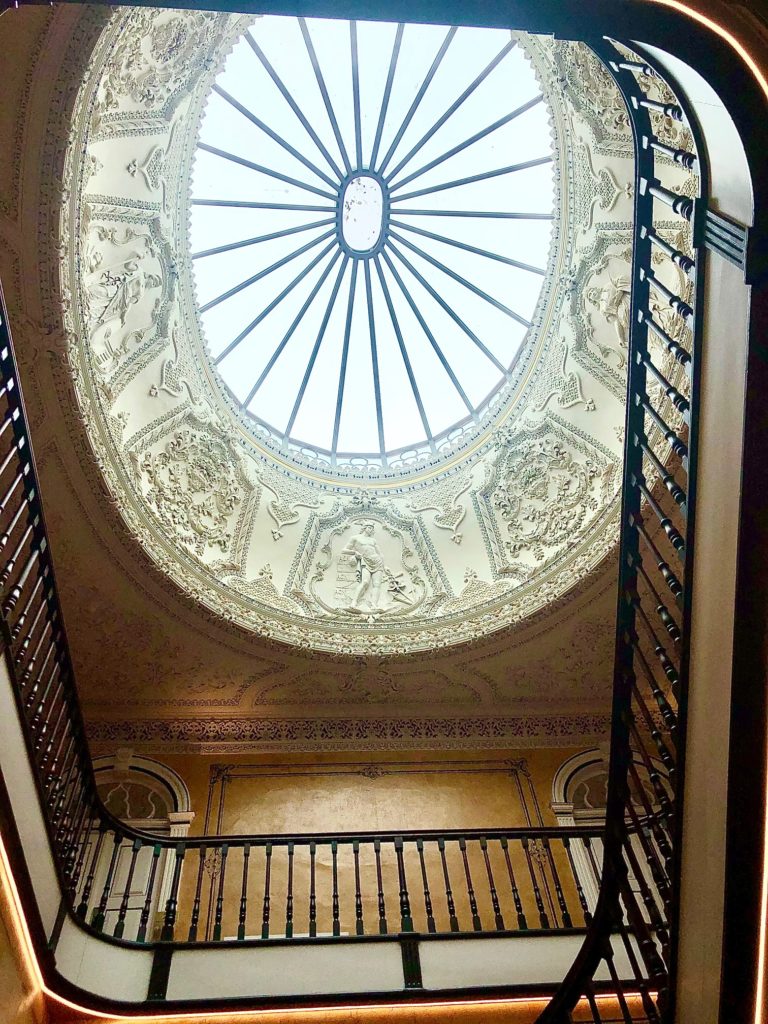 The central staircase and the ceilings of the Torel Palace are very rich of stucco work and I spent time just starring at them, as the beauty is kind of overwhelming and sometimes you just need to give it some minutes.
We only stayed 2 nights at the Torel Palace Porto because our business trip was only short, but we can't wait to come back to this wonderful place and enjoy everything this mansion has to offer.
Thank you to the team and staff for having us and offering this great experience in Porto !
FOR BOOKINGS, CLICK HERE
TOREL PALACE PORTO
follow in insta: @torelpalace
www.torelboutiques.com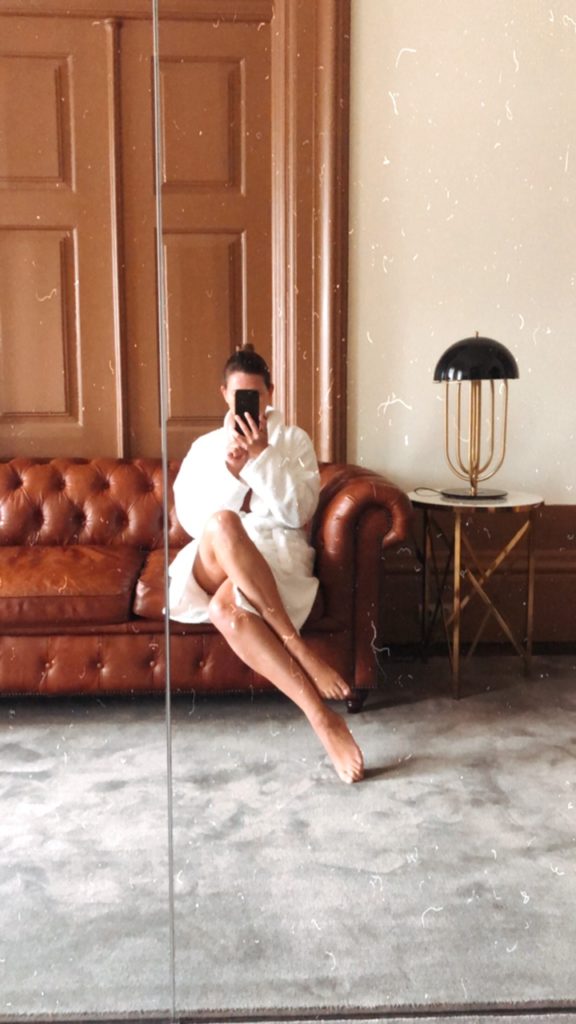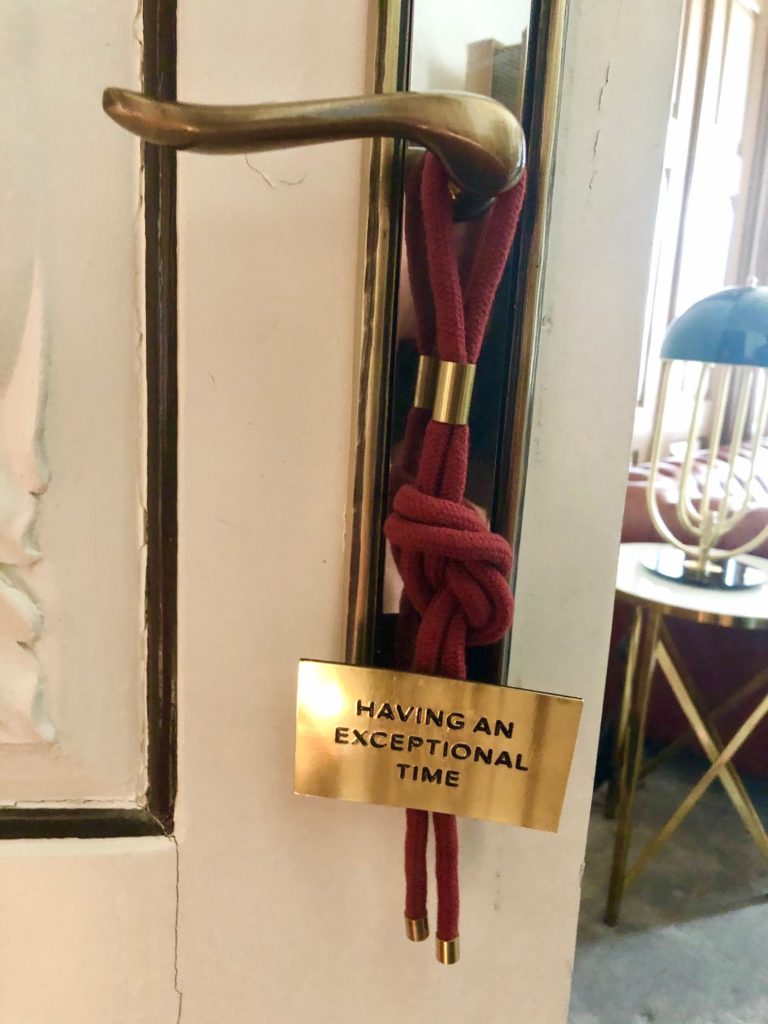 Recommended