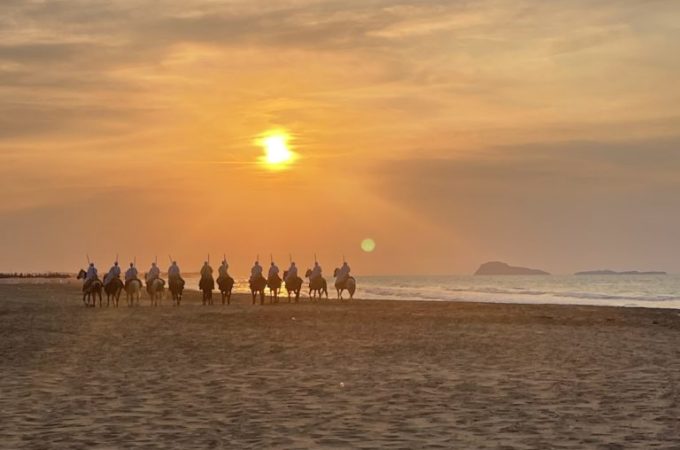 2023 – THE MOON IS THE RULER OF THE YEAR – by ClaudiaVannini
2023
by ClaudiaVannini
Get ready for weekly changes. Just like the Moon, which is the ruler of the year, 2023 has its phases. Weeks with peak energy and weeks with waning energy. Until mid-May, boost your life and your projects. Jupiter collaborates with innovation and boldness. Invest in courage. Many babies prepare to arrive on Earth. Women get pregnant in surprising numbers. After mid-May, continue more cautiously. Don't come up with too many new ideas. Try to strengthen what you created in the first few months.
Accumulate money. Don't waste. The suggestion is to create a financial cushion that will be useful in 2025. Start getting organized now. The year has an emotional profile. Emotions, perceptions and feelings are the focus. There's no point in imposing rules. Humanity will value individual feelings and rights. Each human being is unique and that will be the maxim of the year. Knowing this, look at each person as a special and exclusive Universe. We make progress as a society between April and June. New social policies include isolated or discriminated people. It is an important step for the next 20 years. In 2024, we will continue these projects. May, June, July and December are prosperous across the planet. August, September and October bring surprises to the world economy. The United States undergoes governmental changes and the entire Planet reacts. 2023 is a very busy year. It's easier for those who are flexible. The big trick is to adapt. Wake up every day and ask yourself:
What will be the news today?
Be Happy on Earth!
ARIES
Fun and Prosperity!
The year promises news at work. It's time for a promotion or a new job. The results are positive. Social groups help you with this transition. Strengthen your networking. Some friendships fall apart, but good friends support you.
Finances will be on the rise, well above what you experienced in previous years. You have a chance to make money fast. Take advantage of opportunities in financial speculation. There is no monotony this year. Love happens at parties and leisure environments. So go out a lot and fraternize. Health remains good. Take care of the lungs, shoulders and muscles. Home and family are not the big focus of your year.
TAURUS
Career and Blessings!
You work in a new way. Despite being known for your dedication to professional life, 2023 will be different. You will seek a job that matches your ideals.You are not willing to make sacrifices for money. The biggest goal is to align your life purpose with your career. It's a year-round quest. Finances improve a lot. The money comes from formal work. There are no surprises in this sector. If you work, you will have money. Your health improves a lot. Neck, throat, kidneys, heart and breasts ask for care. Home and family are not a focus. Love happens when you are with your friends or in institutions you attend. You feel blessed.
GEMINI
Fame and Romance!
It's time to reap the fruits of your dedication. You are recognized in the profession. Finances don't grow as much as the career. Money doesn't always come with fame. Enjoy and keep your finances organized starting on  the first day of the year. Money is not lacking, but it is not abundant. If you want to earn more, work overtime or find a second job.
Health calls for a little attention. Nothing serious, but keep an eye on the lungs, heart and urinary system. The family is not a topic of great interest. There is an opportunity for a great trip. Love happens when you are with friends or in institutions you attend. This sector is very lively. Fast romances and very active sex life.
CANCER
Money and Friends!
The year brings new friendships. Your social group may change and you will like the news. Financial life is prosperous. There is money. Take advantage of this positive moment to start an investment for the future. The career is highlighted. There is a chance of a promotion. Health is strengthened. Pay attention to the liver, muscles, throat and neck. Family is not a major theme this year. You have many friends around. Love happens and you seek philosophical interaction. Minds need to be in tune. It's a happy year for love. There is much interest in the mystical side of life. Many will study Astrology or the Paranormal. Great insights into your life come from this dive into the occult.
LEO
Love and Success!
Your strength is in the profession. You reap good results from the work. There is an opportunity to change jobs or get promoted. Invest in your education and a long journey. Other countries attract you. The occult is also on your menu for the year. Many Leos follow in search of the mystic or a new religion. Your health improves a lot. Pay attention to the intestines, heart, spine and feet. Home is an important theme. You become very involved with your relatives and the themes of your home. Some Leos can be grandparents. Finances remain stable. There is not a big financial advance, but you get enough for your needs. Your creativity continues as your strong point of the year. There's dating and marriage for you.
VIRGO
Children and Body Image!
2023 brings children. If you're up for it, get ready to have them around. This indicates a lot of creativity and joy. You also dedicate yourself to the physical body. Physical exercises, plastic surgeries and healthy diets are present in every month of the year. Health is more fragile. Take care of the intestine, heart and spine. Home and family are not a prominent theme. Finances remain stable. You feel happy with the gains. There is a chance of change in investments. It will be positive. Professional life does not show drastic changes. You continue what you developed in the previous year. Love goes through some trials. The big change is spiritual. You dedicate yourself to the study of the mystic. A new Cosmic look.
LIBRA
Romance and Health!
Get ready to experience love. 2023 promises romance and marriage. Your health is also a strong point. Much more vitality than in the last 20 years. Pay attention to the kidneys. You study the occult and broaden your spirituality. Many insights come this way. Home is strengthened. There is work developed at home and greater involvement with relatives and children. Finances remain stable. It's not a year of big profits, but you get what you need. The work continues to strengthen. Many Libras will spend more on fun and leisure. Creativity is active. The Moon, ruler of this year, moves your professional life. Take advantage of each Waxing Moon of the year to show your power in the profession.
SCORPIO
Family and Prosperity!
The year promises news. You can change jobs. You're not very interested in being a success in the profession. The goal is to earn more and there is prosperity. You are the sign most likely to get married. If you are already married, you notice an improvement in the relationship. Social life is also undergoing renewal. New friends and new social groups. Health is very good. Take care of the intestines, head and liver. Home and family are prominent themes. You become even more involved with relatives and relationships are much healthier. It's a happy year for the family. You can move or renovate the house. Many Scorpios will dabble in mystical themes. Connecting with the Cosmos is a great choice for 2023.
SAGITTARIUS
Creativity and Studies!
The year is focused on new knowledge. It's time to study and specialize. There's a lot of fun in your year. You seek happy times and might even bring a baby to Earth. Your creativity is the key to a new job. Show your capabilities. You are interested in other countries and can go on a long trip. Spiritual life gains strength. Health calls for care. Pay attention to the liver, heart, neck and throat. The family is an important topic. You become more involved with relatives and children. Many Sagittarians earn money through the home. Professional life is not in the spotlight, but finances are still strong. Romances can happen, but there is no sign of marriage.
CAPRICORN
Studies and New Choices!
Lots of news in your routine. There is little interest in the career. A novelty for a Capricorn. The focus of the year is to have fun and enjoy life. If you want to grow in the profession, specialize. Finances are not very strong. The ideal is to manage your budget well. There is no lack of money, but it is not the most prosperous year in your life. There is advantage in speculation and games. Home and family are important themes. You can move in or renovate the entire house. Health is weakened. Take care of the spine, knees and lungs. The year promises emotional healing. You make contact with deep feelings and transmute emotions. There is not much action in love. A wedding is unlikely.
AQUARIUS
Money and Family!
The year promises cash inflows and you feel very powerful. Your financial intuition is sharp. It's time to plan your future with solid investments. There may be a job change. It's positive. You feel like a success. You change the way you communicate and feel renewed. Financial life improves a lot. Family is an important topic. You can move homes or buy another one. There is happiness in these changes that happen. New people are arriving. The children are happy. You can get married. There's a new lover or someone coming back from your past. Health is not very strong. Pay attention to the stomach, hips, and heart.
PISCES
Studies and Success!
The year promises a lot of intellectual activity. It's time to study and improve your communication. Immerse yourself in this topic. Money happens. You have a good financial return and you feel very strong. Social groups are important to your success. New friends come into your life. Health demands attention. Take care of the feet, neck, throat and kidneys. Pay close attention to depressive feelings. Work your thoughts and cultivate positivity. Seek help from a psychologist if necessary. The home and family are not highlighted. All your strength is in your career, self-image and health. Love happens easily, but you don't feel very excited. There is no tendency for marriage.
NAMSTÉ
Recommended