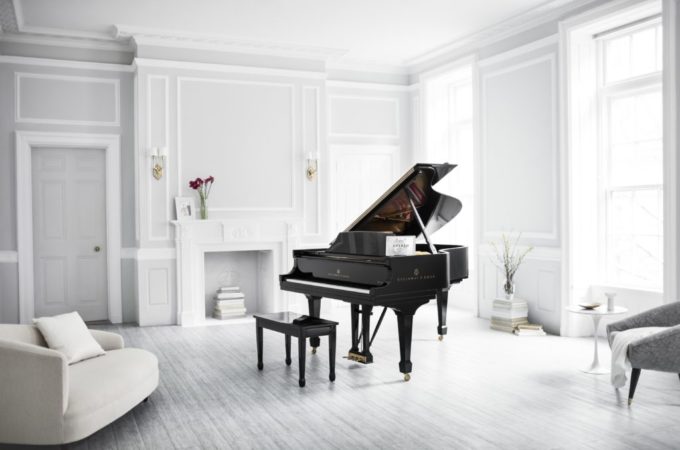 STEINWAY & SONS unveils SPIRIOCAST, a revolutionary technology

STEINWAY & SONS UNVEILS SPIRIOCAST
A REVOLUTIONARY TECHNOLOGY THAT DELIVERS LIVE PERFORMANCES AROUND THE WORLD
Steinway & Sons launches SPIRIOCAST: a revolutionary innovation that allows live, remote performances from one Steinway & Sons SPIRIO piano to one or more others. To mark the launch, Lang Lang unveiled the new SPIRIOCAST feature at an exclusive concert at Hamburg's iconic Elbphilharmonie. The famous pianist played a few pieces from the Spirio Studio Steinway & Sons, located opposite the Steinway factory. Guests were able to enjoy the concert in real time, both via a live video broadcast in the Hamburg Elbphilharmonie and via a Steinway Spirio reproducing his acoustic performances. This 'live' performance across the city marks a further step in the evolution of SPIRIO technology, the world's most advanced high definition reproduction system, launched in 2015.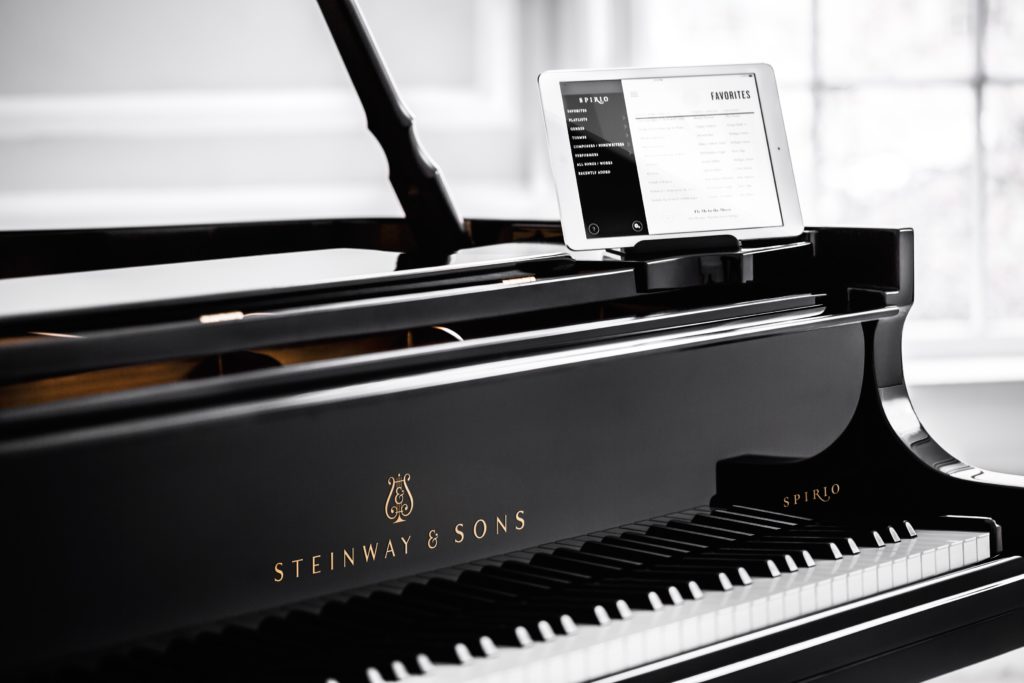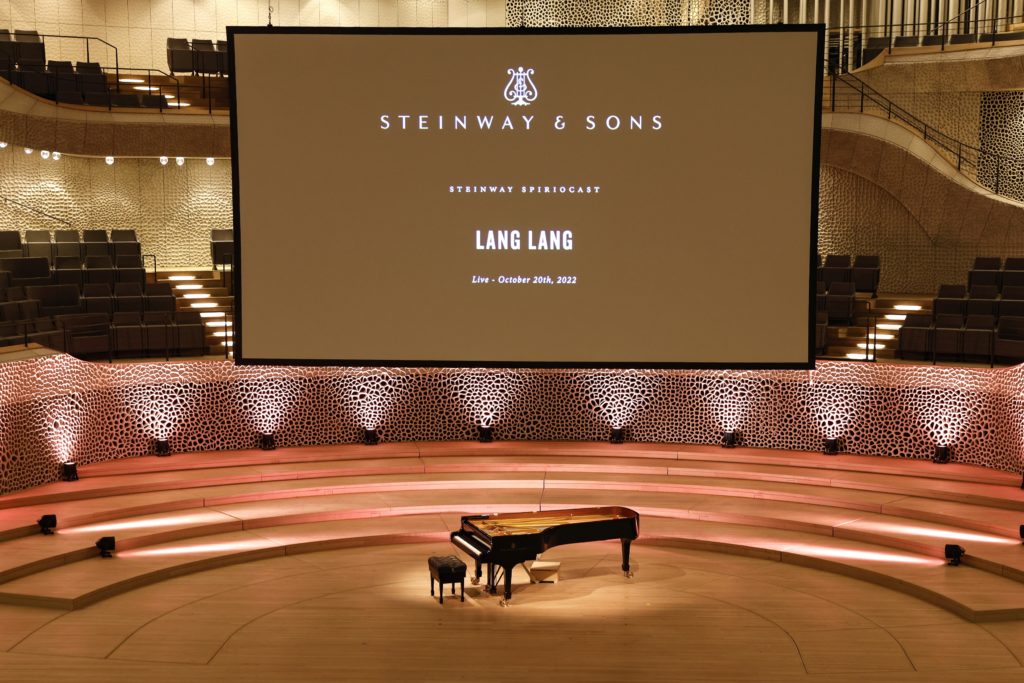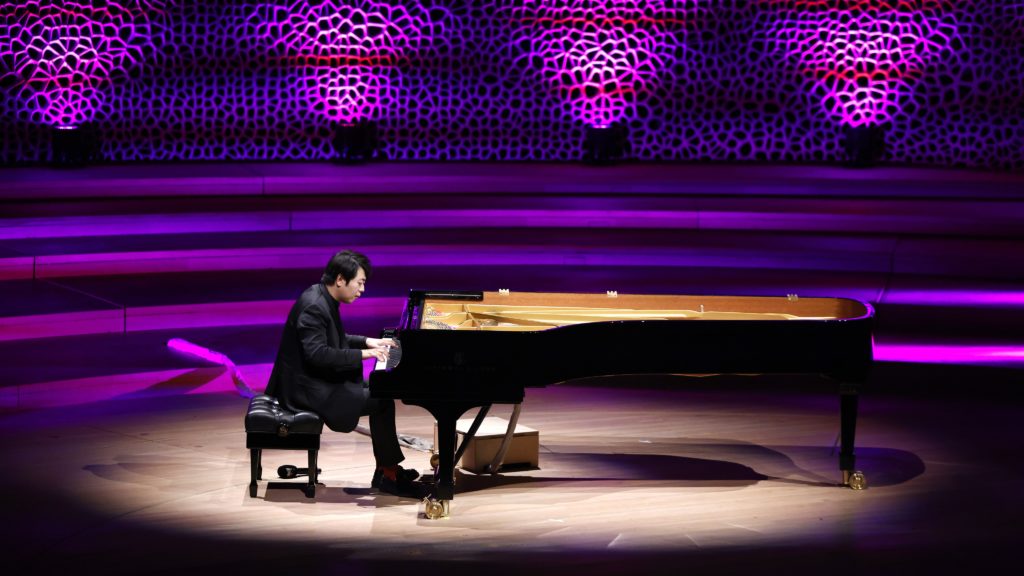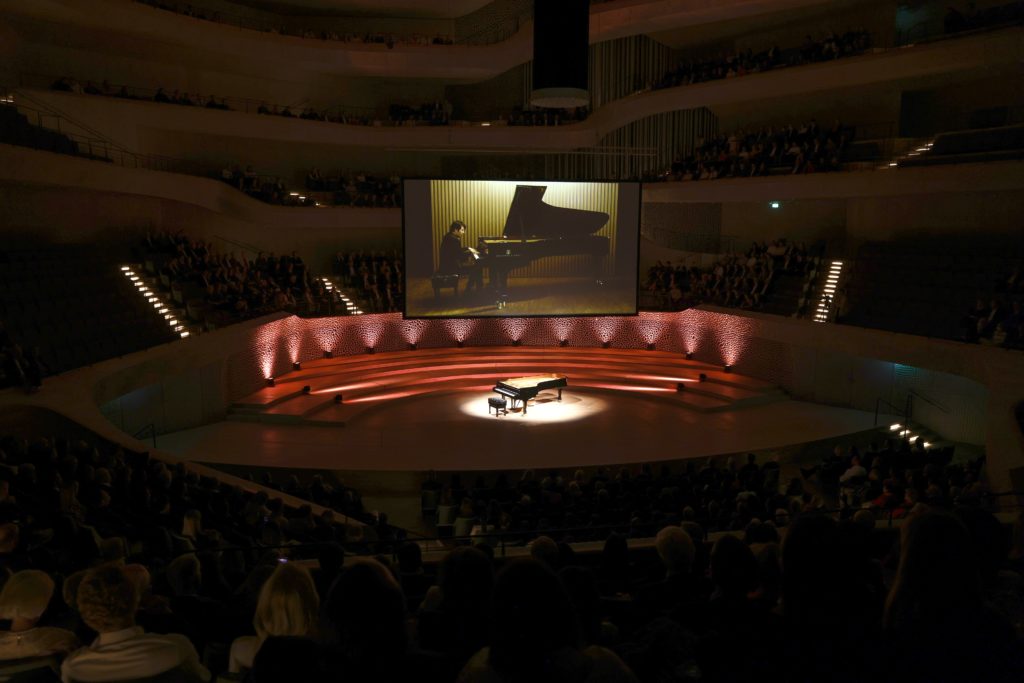 SPIRIO technology is extremely sophisticated and has been in constant evolution since its launch. SPIRIOCAST enables the delivery of perfectly synchronised high definition music data for both audio and video from a SPIRIO | r to one or more SPIRIO pianos around the world.
Steinway & Sons' patented SPIRIO | r system enables the faithful reproduction of the piano's hammer and pedal movements. SPIRIOCAST instantly transfers this data in high definition to recreate an exceptional audio, video and acoustic experience, perfectly synchronised on any connected SPIRIO piano receiving the signal. Video and a performer's playing are transmitted via the iPad supplied with each SPIRIO and the music data is streamed over the Internet in perfect sync. SPIRIO | r allows users to SPIRIO | r allows users to record, edit, and save their performances and SPIRIOCAST offers the ability to share them instantly.
As a SPIRIOCAST user, one can easily invite listeners to a broadcast from the SPIRIO iPad application. As soon as the live performance begins, the video and audio from the iPad is transmitted to the guest listener's iPad or any connected device, such as an external monitor. When the SPIRIO 'sender' plays, the connected SPIRIO 'receivers' play back in real time around the world.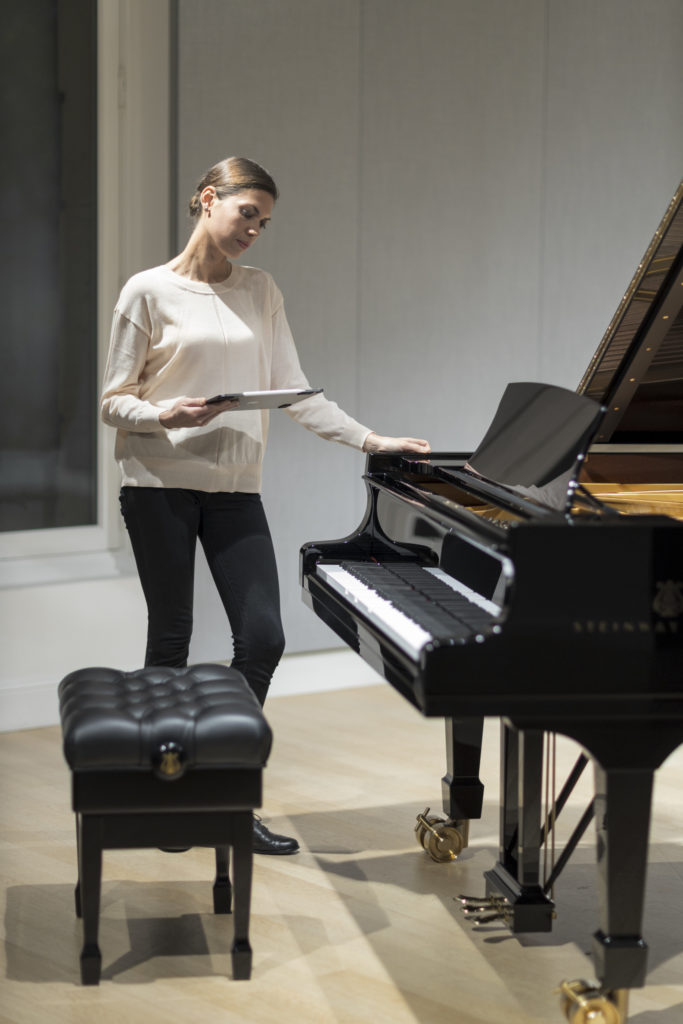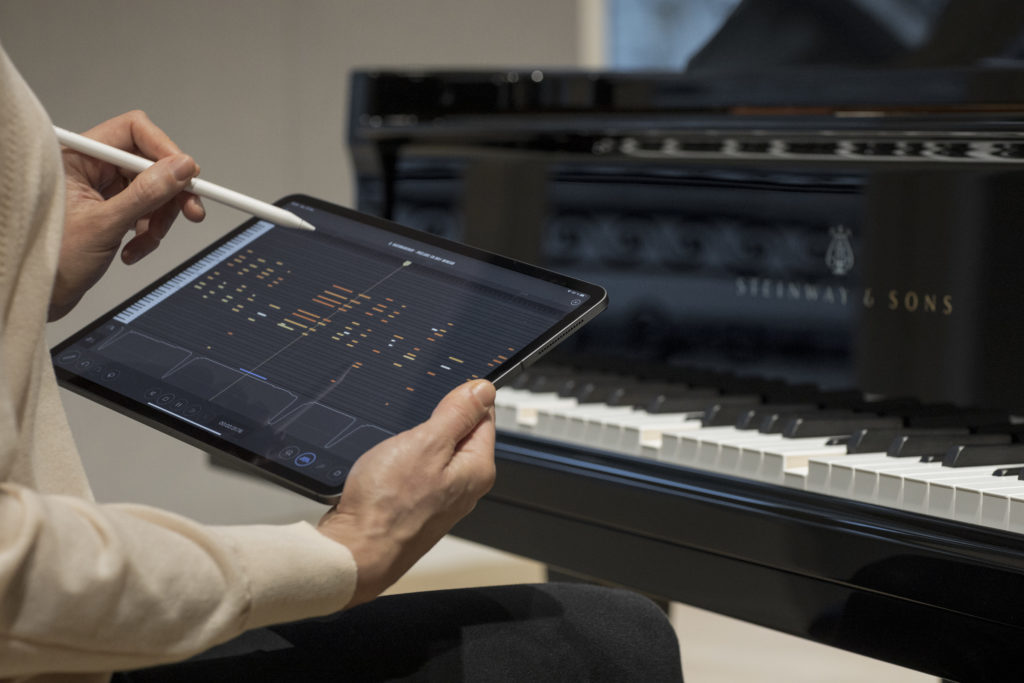 Each month, Steinway & Sons will offer a special and unique series of live performances by world-renowned Steinway artists, available exclusively to SPIRIO piano owners around the world.
Guido Zimmermann, President of Steinway & Sons Europe, says: "We are delighted to introduce SPIRIOCAST – the first of its kind, SPIRIOCAST demonstrates the power of innovation and helps us to remain a key player in today's digital and connected world. It also offers music lovers a unique experience and, for all pianists, entirely new creative possibilities."

Eric Feidner, Director of Technology and Innovation at Steinway & Sons, added: "We have successfully harnessed technology to recreate and convey an acoustic music experience that would have been unthinkable before SPIRIO. It's the result of a lot of hard work and the constant desire we have at Steinway to be innovative. We feel very privileged to work with so many pianists around the world, it's an honour to capture every nuance of their playing, to develop software and hardware that can faithfully reproduce these performances on the world's finest acoustic pianos."
SPIRIOCAST truly transforms the live and remote performance experience. SPIRIO | r pianos already benefit from SPIRIOCAST functionality, and all other SPIRIO models will soon be eligible via future updates.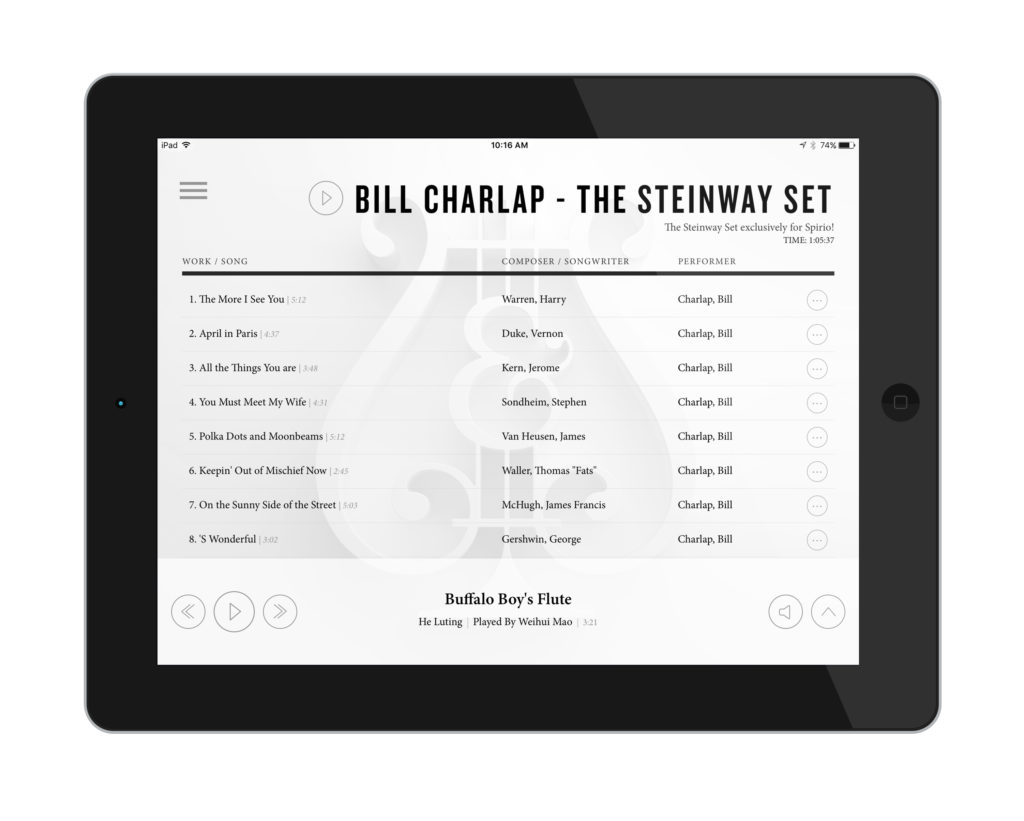 About SPIRIO | r
Capable of capturing and playing back live performances, SPIRIO | r is a blend of art, craftsmanship and technology that provides artists with powerful tools for expression. It allows users to record, replay, and edit their performances in high definition. Via an iPad, SPIRIO | r gives listeners access to a vast library of music, virtually indistinguishable from live performances, including performances by both current Steinway artists and so-called "Steinway Immortals" such as Duke Ellington, Glenn Gould, Arthur Rubinstein and Art Tatum. Each month, the library of content available on the SPIRIO app is expanded and automatically updated. Integrated into the SPIRIO app, the SPIRIO editor is the only one in the world on the iPad to provide such advanced high-definition editing capabilities, preserving all the subtleties of performances and allowing users to edit every nuance of their recordings.
About Steinway & Sons
Since 1853, Steinway & Sons pianos have set the standard for sound, touch and aesthetics. They remain the preferred choice of nine out of ten concert pianists as well as many professionals and amateurs.
For more information, please visit www.steinway.com
Recommended