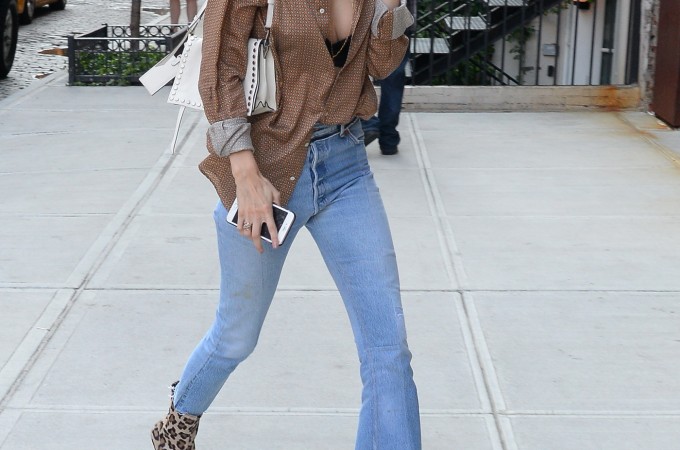 Gigi Hadid Carries The Prada Etiquette Bag
New York, July 18th, 2017.
Gigi Hadid carries the Prada Etiquette calf leather bag.
The casually elegant Prada Etiquette bag displays a stamped leather version of the woven tag reserved for the women's ready-to-wear. The leather bag's  interiors are bathed in the same blue color, reminding the wearer of the new exterior tag's origin.
Etiquette is imbued with Prada's code of contradiction – in becoming more emblematic, it is part reluctant logo, part ambitious label.
Available in Prada stores and at https://store.prada.com/de/pradade/woman/woman-prada-etiquette
Recommended